Water Armor Personal-Protective Clothing
PERFORMANCE
WaterArmor gives you the protection of TurtleSkin, an innovative fabric created by Warwick Mills. TurtleSkin is made from the tightest weave ever achieved in Kevlar, a fiber two times stronger and five times lighter than steel. WaterArmor can protect waterjet operators from pressures as high as 2800 bar (40,000 psi).
QUALITY
Warwick Mills certify all TurtleSkin products to meet specific performance standards. Warwick Mills is ISO 9001 Certified to assure that quality and calibration are always maintained.
PROTECTION & COMFORT (ONE SIZE FITS ALL OPERATORS)
WaterArmor Water Jet Suits (Preventing Injuries - Saving Lives)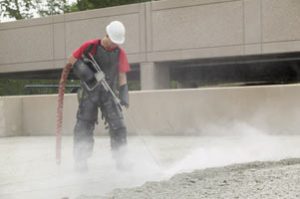 TurtleSkin WaterArmor protective clothing provides protection for UHP waterjet upto 2800 bar/40,000 psi. It protects operator from accidental swipes at extreme high pressure and ensuring a safe work environment. TurtleSkin WaterArmor Water Jet Suits one size fits all operators and component panels can be replaced individually, Chaps, gaiters, upper torso and arm protection panels are sold separately for easy repair and maintenance. Its protection and helps reduces fatigue without sacrificing protection and helps boost operator productivity.